We are the Aivee Group, a company that specializes in aesthetics, dermatology, and wellness. Our flagship company, the Aivee Clinic was born in 2009, ever-emerging into a series of companies such as the A Institute, Aivee Skin, Aivee Cafe, Dr. Food, A-Star Laboratories, Keli Devices, and Luxuri Pets.
The Aivee Brand has been synonymous to excellence and success. It is named after our founder and medical director, Dr. Aivee Aguilar Teo, who established the clinic alongside her husband, Dr. Z'Shen Teo. At Aivee, novelty and innovation has been our continued and relentless pursuit in the ever-evolving field of Cosmetic Dermatology all throughout the years.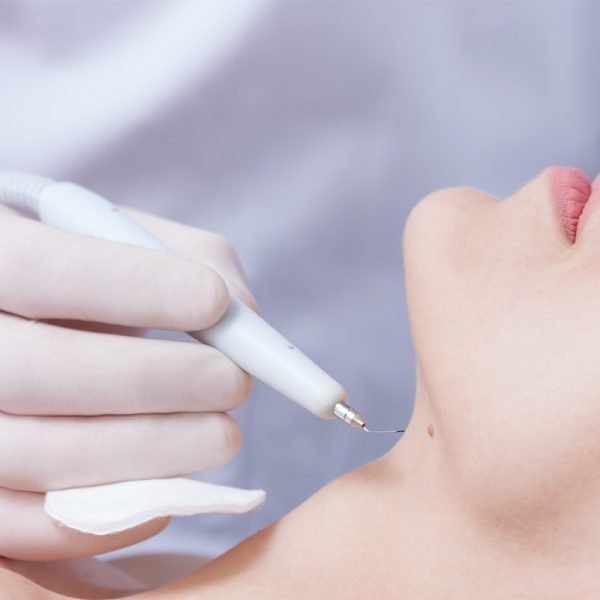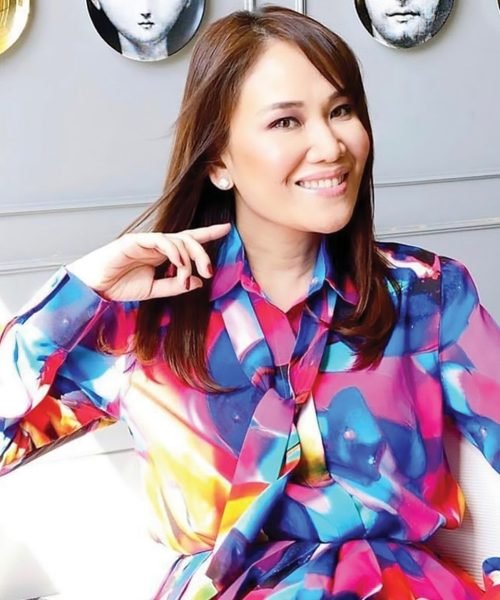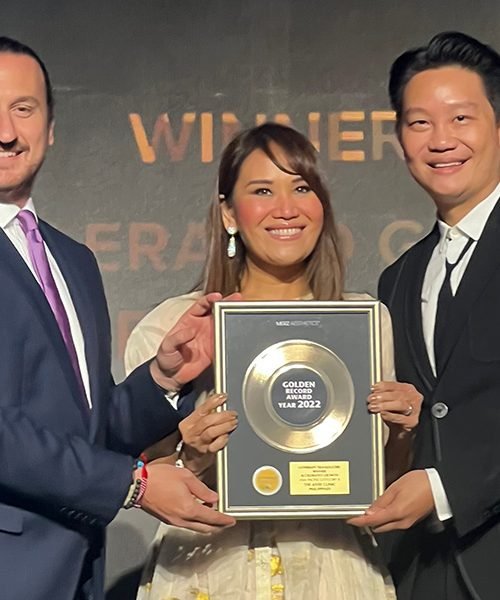 Dra. Aivee Aguilar-Teo
"A woman who's confident, secure, and accomplished yet humble and compassionate is what I consider beautiful." – Dr. Aivee Aguilar-Teo
Our founder and president, Dr. Aivee Aguilar-Teo is a skilled and qualified board-certified dermatologist with a special interest in cosmetic laser and aesthetic surgery. Graduating at the top of her class from the University of Santo Tomas (UST) with her three-year residency program in dermatology, Dr. Aivee continued for further training in Louisville, Kentucky (USA), Ramathibodi Hospital in Bangkok, and was awarded a prestigious scholarship to train in the famous National Skin Center of Singapore.
Dr. Aivee attends international conferences in different parts of the world every year in pursuit to constantly learn and improve her knowledge and skills on the latest advancement in the ever-evolving field of cosmetic dermatology. Her exceptional interest lies in the field of non-invasive aesthetic medicine and is highly sought after for her unique management of skin problems AND weight loss programs.
Her practice is also the latest in non-invasive anti-aging treatments and cell regenerating therapies. Owing to her outgoing and kind personality, Dr. Aivee was given the People of the Year Award 2016 as being one of the most influential personalities in the Philippines. Her broad and continuous growth of expertise also awarded the Aivee Clinic the prestigious "Ulthera Golden Award for the Asia and Pacific Region" two years in a row and the "Ultherapy Visionary Award" five years in a row in recognition of being one of the world's leaders in administering Ulthera treatments. In 2016, The Aivee Clinic was also awarded the top exclusive User Award for Botox and Juvederm by Allergan, USA. Dr. Aivee is married to Singaporean cosmetic surgeon, Dr. Z Teo, and is a doting mother to her sons, Ken-Z and Kenzo, and only daughter Kelicia.
Dr. Z'Shen Teo
"We get used to a certain way of doing things that we fail to innovate and stretch ourselves, then we lose the essence of what going through life means." – Dr. Z'Shen Teo
After completing his basic medical training at the University of Glasgow, United Kingdom, as well as continuing his Medical and Surgical training in Singapore, Dr. Z Teo took a keen interest in medical aesthetics upon witnessing the physical and psychological benefits when principles of wellness and beauty come together. Following this new-found passion, Dr. Z Teo trained under the mentorship of regionally renowned cosmetic surgeons and dermatologists with the aim of perfecting his skills. Today, he operates from his clinic in Paragon Medical Suites, Orchard Road, Singapore.
Dr. Z Teo believes in enhancing his patient's appearance naturally and improving their body image using minimally invasive, non-surgical methods. Dr. Z Teo's approach is based on fully understanding his patient's needs, goals, and lifestyle before he proceeds to recommend the appropriate treatments. In 2014, Dr. Z developed the signature "Z-Lift", a minimally invasive facelift that gives years back to the patient in a matter of minutes. He has been an expert trainer for Allergan Inc. in Botox and Fillers and has conducted training workshops for younger surgeons and doctors in Singapore and the rest of the region. Rising from a distinguished medical background, Dr. Z Teo draws inspiration from his father, a well-respected senior medical practitioner with more than 30 years of experience. A proud father of three, Dr. Z Teo enjoys traveling and spending quality time with his family.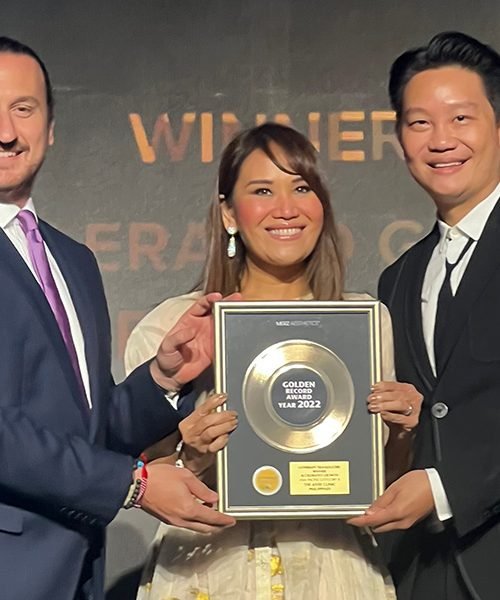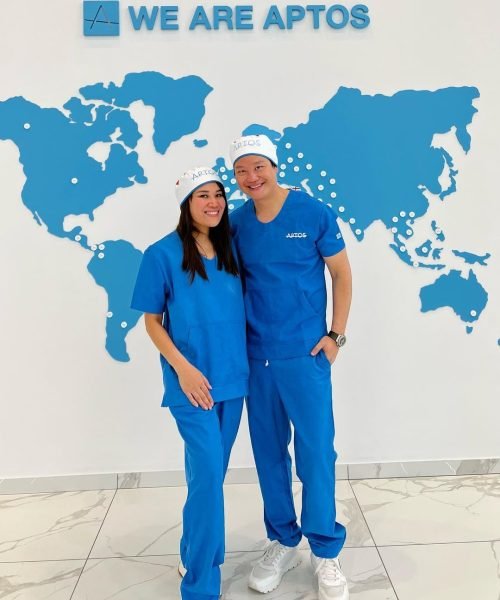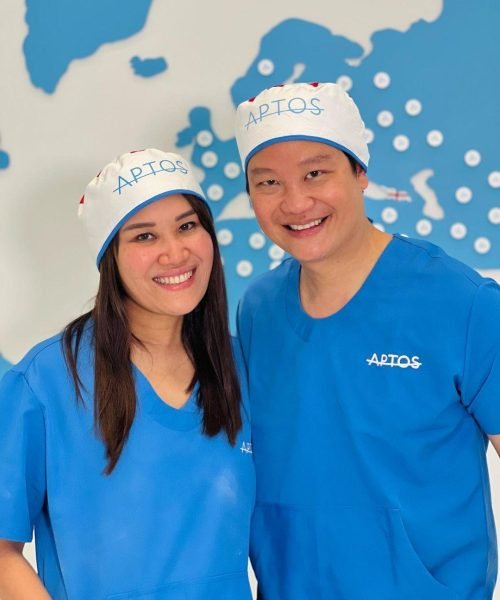 "BUILDING CONFIDENCE, CHANGING LIVES"
"TO BE THE BEST IN WHAT WE DO"
A – AUTHENTICITY (The Aivee Brand upholds the quality of being genuine and trustworthy)
I – INTEGRITY (The Aivee Group has a strong moral principle/moral uprightness)
V – VICTORIOUS (In whatever we do, we are honored to achieve victory to conquer and be triumphant in all aspects)
E – EXCELLENCE (The Aivee Group ensures that in everything we do, we do it once, we do it right and we do well)
E – EMPATHY (We believe in the golden rule which is putting ourselves in someone else's shoes)