As we age, the collagen that we have that keeps the skin tight and lifted begins to loosen its shape.This results in unwanted sagging, wrinkles, and fine lines which are the obvious signs of aging.
Good thing there's Aivee Ulthera, a revolutionary way to reverse those signs and can make you even look good as you age.
The Aivee Ultherapy is a non-surgical facial lifting and skin tightening procedure that uses ultrasound to boost the production of collagen and elastin that gives the skin a noticeable lift and tightness. This treatment is perfect to improve laxity in the eyes, jowl, and neck for a more defined feature.
The Aivee Ultherapy only takes 45 minutes of pampering time with minimal to no downtime and can be done once or twice a year with results that can last for up to a year.
Book your consultation now and give your skin the lift it needs with the Aivee Ulthera.
You Don't Have to Wait Until You're 40 to Try This! Bring Back Some Collagen with the Aivee Ulthera Maxx Lift
Did you know that when you hit the age of 25, your collagen starts to break down making your skin lax as you age?
At the age of 30, you'll start to notice the wrinkles and fine lines starting to form on some of the areas of your face. And by the time you reach 40, your skin will begin to sag in places you don't want it to which makes your features a tad bit different than when you were younger.
We all add years in our lives and it can show a lot in your skin and it's either you look younger or older than your actual age.
Why wait for time to steal your youth when you can stop aging at 25?
Sure there are a lot of ways to keep yourself young-looking as you age such as having a fun and healthy lifestyle and good skincare. If you want to look your best at any age, you need to give your skin the attention it deserves. Some even resort to extreme measures such as surgery just to look younger.
Good thing now, there's an easier, safer, and more effective way of dealing with problems of loose skin, sagging eyes, jowls, and neck from the inside out, the non-invasive way.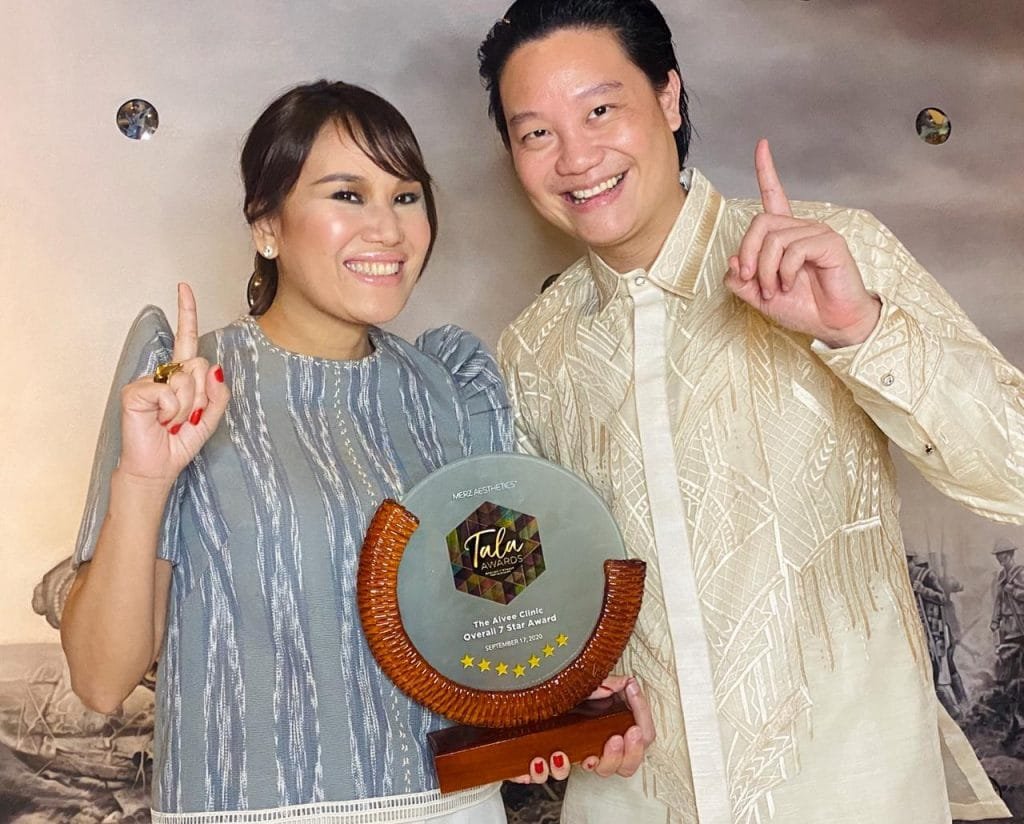 For many years, The Aivee Clinic has always been No. 1 in bringing the latest and most innovative aesthetic technologies, including the first Ulthera in the Philippines.  With their dedication in the field of aesthetic and dermatology, the Aivee Clinic once again won several awards during the 2020 Merz Tala Awards, in which they received the Overall 7 Stars Award, including the 7 Stars Award for Ulthera, and many other awards.
And if the 7 Stars wasn't enough to prove that Aivee Clinic's Ultherapy treatment is the best in the Philippines, another winning streak in different categories was awarded to the clinic for their Ultherapy treatment at the recent 5th Golden Record Awards beating other competitors in Asia. These awards are solid proof that the Aivee Clinic belongs to the top-performing Merz Portfolio providers in all of Asia.
The Ulthera skin treatment is a non-invasive facial lifting and tightening procedure that uses ultrasound to stimulate the collagen and elastin formation in the body. This results in more tightened skin and reduce visible wrinkles and lines that are usually caused by aging and stress. It specifically targets the deepest layer of the skin which consists of fat, ligament, and muscle, and lifts it up for a more toned feature.
The effect of Ulthera can last for up to a year and only requires one to two sessions to give you the desired lift that your skin needs so you get what you pay for. What's even great is that the result is almost instant while the optimal results will show after a few months. With the Aivee Ulthera, it does not alter your features but rather will help you enhance the beauty that you already have.
As cliche' as it may be, age is indeed just a number. While aging is a normal process of life, it doesn't mean that you have to look your age. Like what they say, life starts at 40!  So why stress about getting old when you can look 30 and confident when you're actually 40?
Book your consultation with us today and see how you can slow down aging and look 10 years younger!